[Dharma December] December 16th Meditation Teaching & Practice
With Orgyen Chowang Rinpoche
December 16, 2018
December 16th Meditation Teaching & Practice
Local meditation master and author of Our Pristine Mind: A Practical Guide to Unconditional Happiness Orgyen Chowang Rinpoche will be leading special programs this December as part of the "Dharma December" series, teaching us how to prepare spiritually, mentally, and emotionally for 2019.
These meditation programs include teachings and guided meditation and are appropriate for all levels.
This program will be held on Sunday, December 16th from 10am – 12pm as part of our "Dharma December" schedule of events.
We are pleased to be holding this event at St. Vincent's School in San Rafael, California. There is ample parking available at this beautiful location right off Highway 101.
These popular meditation programs help us understand how to live with less stress, improve our relationships, and enjoy life more fully through meditation. This is a wonderful chance to learn about meditation and to have an opportunity to deepen our practice together in a supportive community.
Beginners are welcome.
If you wish to pay by cash or check at the door, simply select "Personal Check" as your payment option.
There will be folding chairs and some cushions available. If you have your own cushion, or if you wish to have a pad, pillow, or blanket to place on top of your chair, please bring it.
Additional Dharma December Events:
December 2nd Meditation Teaching & Practice, 10-12am
Teacher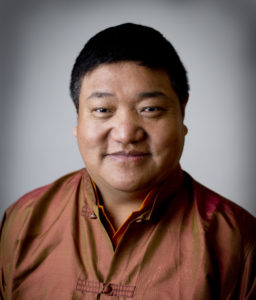 Orgyen Chowang Rinpoche
Orgyen Chowang Rinpoche is a meditation master and teacher residing in the San Francisco bay area of California. Rinpoche began his studies in Tibet with the great Jigmed Phuntsok Rinpoche, widely acknowledged as one of the greatest Dzogchen masters of the twentieth century. More…
Learn more about Orgyen Chowang Rinpoche