2020 Online Summer Retreat: Discovering, Maintaining, and Expanding Enlightened Experience Through Meditation
With Orgyen Chowang Rinpoche
Open Dates
Join Us Online for Our 2020 Summer Retreat!
On-demand recordings of the 2020 Summer Retreat are now available. Instructions to access them will be sent out via email after you complete registration. 
Everyone can truly experience some degree of enlightened experience. That is possible. And that is my goal for participants of this summer retreat. – Orgyen Chowang Rinpoche
Our goal is for us to gather together online to create enlightened experience through the power of meditation, the power of these profound teachings, and the power of everyone's good heart and inspiration.
In this special 3-day online retreat from Friday, July 10th – Sunday, July 12th, Orgyen Chowang Rinpoche will draw on his own personal experience as well as teachings from three great enlightened masters: Longchenpa, Guru Rinpoche Padamsambhava, and Jamgon Mipham Rinpoche. Orgyen Chowang Rinpoche will share guidance on how we can apply these teachings to our lives to inspire us all to gain some degree of enlightened experience.
Right now, during these challenging times, with so much uncertainty in the world, we need the enlightened teachings and extraordinary experiences more than ever.
We hope you will join us for this program to discover, maintain, and expand enlightened experience in your own life.
The retreat will include a combination of teachings, guided meditation, and questions and answers. It will include Live Streamed Video of the 3-day program with Orgyen Chowang Rinpoche as well as On-Demand Access to the audio and video recordings following the retreat. Participants who join the live stream sessions will have an opportunity to submit questions.
After registering, you will receive the link to access the Online Live Stream Sessions when they air in July. In addition, On-Demand Recordings of each session will be sent out to you as soon as possible following the retreat and will be available for viewing for 3 months after the retreat. We will notify you via email as soon as on-demand access to video & audio recordings is available.
Live Stream Schedule:

Friday, July 10th
10am – 12pm and 1:30pm – 4pm Pacific Time

Saturday, July 11th
10am – 12pm and 1:30pm – 4pm Pacific Time

Sunday July 12th
10am – 12pm and 1:30pm – 4pm Pacific Time
Pricing Information:
No one will be turned away for lack of funds. Please contact us if you need to make special arrangements. Any amount paid above the base rate of $150 is a tax-deductible donation to Pristine Mind Foundation. Your confirmation email is your tax receipt. Your generosity helps us offer scholarships to those who lack the funds to pay the full cost for the retreat and supports us in continuing to develop our online programs.
Please note that since you will receive the live stream link immediately upon registration, we are not able to offer refunds for this program.
Teacher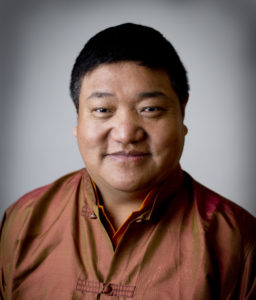 Orgyen Chowang Rinpoche
Orgyen Chowang Rinpoche is a meditation master and teacher residing in the San Francisco bay area of California. Rinpoche began his studies in Tibet with the great Jigmed Phuntsok Rinpoche, widely acknowledged as one of the greatest Dzogchen masters of the twentieth century. More…
Learn more about Orgyen Chowang Rinpoche