100 Day Meditation Challenge
With Orgyen Chowang Rinpoche
January 1 - April 9, 2020
Start 2020 with 100 Days of Meditation!
Kick off your new year with Pristine Mind Foundation's 100 Day Meditation Challenge! Our goal is to support you with guidance, community, encouragement, and resources so that you can develop and deepen your meditation through daily practice in the first 100 days of 2020 and beyond.
Join us as we draw from meditation teachings by the founder of Pristine Mind Foundation, Orgyen Chowang Rinpoche, and insights from his book, Our Pristine Mind: A Practical Guide to Unconditional Happiness. This challenge is suitable for beginners to meditation as well as experienced meditators.
What's Included:
Fifteen Weekly Emails of Pristine Mind Teachings and Guidance
Guided Meditations by Orgyen Chowang Rinpoche
Access to Our Private Facebook Community
Daily Meditation Tracking Resources – Digital and/or Paper
And more!
Sign up now to take part in the 100 Day Meditation Challenge!
We look forward to beginning 100 Days of Meditation together in the new year!
Teacher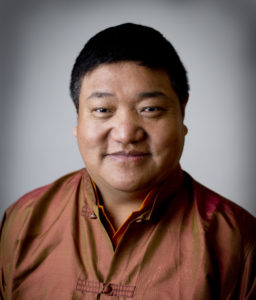 Orgyen Chowang Rinpoche
Orgyen Chowang Rinpoche is a meditation master and teacher residing in the San Francisco bay area of California. Rinpoche began his studies in Tibet with the great Jigmed Phuntsok Rinpoche, widely acknowledged as one of the greatest Dzogchen masters of the twentieth century. More…
Learn more about Orgyen Chowang Rinpoche