Shambhala Mountain Center Meditation Retreat
With Orgyen Chowang Rinpoche
September 18 - 20, 2020
From Mindfulness to Pristine Mind: Journeying Into Your Natural State of Mind through Meditation
We are pleased to announce that Orgyen Chowang Rinpoche will be returning to Shambhala Mountain Center in Red Feather Lakes, Colorado in September 2020.
Join renowned meditation master Orgyen Chowang Rinpoche for this special meditation retreat designed to take us through a progression of the true human experience of happiness and a sense of well-being to the total transformation of our world.
The retreat will focus on practical meditation instructions and will experientially introduce the way these methods fit together to reconnect us with the unconditional happiness that lies within us. Through instruction and guided meditation, Orgyen Chowang Rinpoche will present methods from ancient masters of Tibet and India to bring this experience into our lives today.
You will learn a full tool kit of techniques for working with your mind to reduce anxiety and stress, enhance your happiness, effectiveness, and relationships, and reconnect with your natural state of mind. These methods are deeply relevant whether you are just seeking a happier life or are pursuing the spiritual journey all the way to enlightenment.
Teacher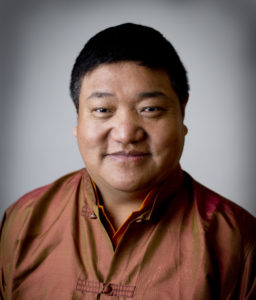 Orgyen Chowang Rinpoche
Orgyen Chowang Rinpoche is a meditation master and teacher residing in the San Francisco bay area of California. Rinpoche began his studies in Tibet with the great Jigmed Phuntsok Rinpoche, widely acknowledged as one of the greatest Dzogchen masters of the twentieth century. More…
Learn more about Orgyen Chowang Rinpoche