Weekend Retreat in Rochester, NY [Postponed]
With Orgyen Chowang Rinpoche
April 17 - 18, 2020
Pristine Mind with Orgyen Chowang Rinpoche
Essential Practice Instructions for Unconditional Happiness
We are pleased to announce that Orgyen Chowang Rinpoche will be visiting Dharma Refuge in Rochester, New York this April, 2020!
Orgyen Chowang Rinpoche will be offering the profound and practical meditation guidance from his acclaimed book Our Pristine Mind: A Practical Guide to Unconditional Happiness.
The true nature of our mind is brilliant, clear, and joyful. But we don't experience this reality amid the swirl of stresses, thoughts, and emotions of day-to-day life. Our Pristine Mind is a practical guide to uncovering our naturally comfortable state of mind and reconnecting with the unconditional happiness that is already within us. Using straightforward, accessible language, Orgyen Chowang Rinpoche will lead us through the path of Pristine Mind meditation, a practice from the profound teachings known as Dzogchen. This book presents the entire journey of meditation, from the very beginning all the way to the complete happiness of enlightenment. It is a realistic, natural process that can be practiced and experienced by anyone.
We encourage all to come and share in a weekend retreat designed to draw all who attend into the transformative and healing power of their own pristine minds.
Teacher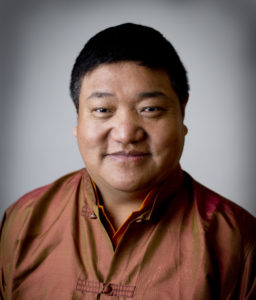 Orgyen Chowang Rinpoche
Orgyen Chowang Rinpoche is a meditation master and teacher residing in the San Francisco bay area of California. Rinpoche began his studies in Tibet with the great Jigmed Phuntsok Rinpoche, widely acknowledged as one of the greatest Dzogchen masters of the twentieth century. More…
Learn more about Orgyen Chowang Rinpoche