Shower of Blessings Meditation – Online Daylong Retreat
With Orgyen Chowang Rinpoche
December 12, 2020
Shower of Blessings Meditation – Online Daylong Retreat
Saturday, December 12th, 2020 | Online from 10:00am – 4:00pm Pacific Time
Orgyen Chowang Rinpoche will be leading an Online Shower of Blessings Meditation Daylong Retreat which will include teachings on the practice as well as guided meditation.
In this rich and transformative form of meditation, instead of focusing on an ordinary object of our attention such as the breath, we focus on extraordinary objects by visualizing enlightened art, reciting enlightened poetry and mantras, and cultivating extraordinary attitudes. This meditation, based on the Seven-Line Prayer of Guru Rinpoche Padmasambhava, combines focusing on these enlightened objects of attention with the practice of resting in Pristine Mind.
There are no prerequisites and anyone with background with or interest in meditation practices that include visualization and mantra recitation is welcome to attend.
The Daylong session will be held Online on December 12th and will include live streamed video and access to on-demand audio and video recordings.
We'll share further information about the practice text closer to the start of the retreat.
If you have a different time zone, convert the time to your local time here.
Teacher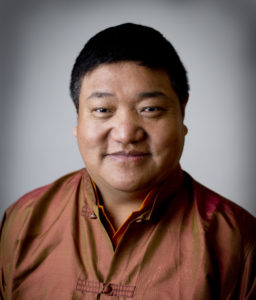 Orgyen Chowang Rinpoche
Orgyen Chowang Rinpoche is a meditation master and teacher residing in the San Francisco bay area of California. Rinpoche began his studies in Tibet with the great Jigmed Phuntsok Rinpoche, widely acknowledged as one of the greatest Dzogchen masters of the twentieth century. More…
Learn more about Orgyen Chowang Rinpoche