Online Tara Summer Meditation Retreat
With Orgyen Chowang Rinpoche
July 24 - 25, 2021
Online Tara Summer Meditation Retreat
Two-Day Retreat | Saturday, July 24th, 2021 – Sunday, July 25th, 2021
Online from 10:00am – 4:00pm Pacific Time
Tara is an expression of formless unmanifest enlightenment appearing in human perception in female form. She represents all enlightened beings of the past, present, and future. She gives happiness, refuge, and enlightenment to all those who focus on and meditate on her. She removes obstacles, fear, and suffering. When we meditate on Tara, we are remaining with Tara's enlightened body, speech, and mind. When we rest in pristine awareness, we are remaining with Tara's enlightened mind.
In this Online Tara Summer Meditation Retreat, Orgyen Chowang Rinpoche will explain the meaning of the practice from beginning to end and will provide instructions and guided meditation on the practice of Tara.
Rinpoche will also talk about how to incorporate Tara meditation into your daily practice and how to conduct your own personal Tara meditation retreat, as well as how to embrace Tara practice in everyday life to transform every experience into Tara's mandala or world.
The retreat is open to beginners. The practice includes visualization and mantra recitation. For those who have studied Ngondro or other Vajrayana practices, this practice will be very easy to understand; however, there are no prerequisites and no background is necessary so anyone interested in this type of meditation practice is welcome to attend.
We will be using a Green Tara terma (treasure) text from Lerab Lingpa that Orgyen Chowang Rinpoche has translated from Tibetan to English as the practice manual for this retreat. This beautiful Tara practice and guided meditation has the power to transform our minds and change our lives. A PDF of the text will be sent to participants prior to the start of the live streams.
The Online Tara Summer Meditation Retreat will be held online from July 24th – 25th and will include live streamed video and access to on-demand audio and video recordings of the 2-day retreat. Participants who join the live stream sessions will have an opportunity to submit questions.
If you have a different time zone, convert the time to your local time here.
After registering, you will receive the link to access the Online Live Stream Sessions when they air in July. In addition, On-Demand Recordings of each session will be sent out to you as soon as possible following the retreat and will be available for viewing for 3 months after the retreat. We will notify you via email as soon as on-demand access to video & audio recordings is available.
Live Stream Schedule:
Saturday, July 24th
10am – 12pm and 1:30pm – 4pm Pacific Time
Sunday, July 25th
10am – 12pm and 1:30pm – 4pm Pacific Time
Pricing Information:
No one will be turned away for lack of funds. Please contact us if you need to make special arrangements. Any amount paid above the base rate of $100 is a tax-deductible donation to Pristine Mind Foundation. Your confirmation email is your tax receipt. Your generosity helps us offer scholarships to those who lack the funds to pay the full cost for the retreat and supports us in continuing to develop our online programs.
Please note that since you will receive the live stream link immediately upon registration, we are not able to offer refunds for this program.
Teacher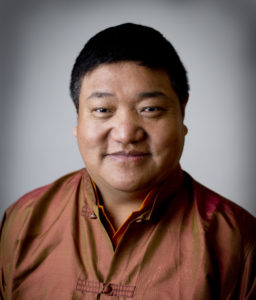 Orgyen Chowang Rinpoche
Orgyen Chowang Rinpoche is a meditation master and teacher residing in the San Francisco bay area of California. Rinpoche began his studies in Tibet with the great Jigmed Phuntsok Rinpoche, widely acknowledged as one of the greatest Dzogchen masters of the twentieth century. More…
Learn more about Orgyen Chowang Rinpoche