New Year Online Daylong Meditation Retreat
With Orgyen Chowang Rinpoche
January 1, 2022
New Year Online Daylong Meditation Retreat
Saturday, January 1st, 2022 | Online from 10:00am – 4:00pm Pacific Time
The new year provides an opportunity to dedicate the positive energy from the past year and to remove obstacles and prepare to engage in the most positive way in the coming year.
In this special daylong meditation retreat on January 1st, Orgyen Chowang Rinpoche will provide meditation instruction and guided meditation to help us start 2022 with a powerful foundation to live harmoniously and with deep connection to our meditation practice and the principles of the teachings in the year to come.
We encourage you to join us to start the year together with this wonderful opportunity to deepen our meditation and prepare mentally, emotionally, and spiritually for 2022.
The New Year Retreat will be held Online on January 1st and will include live streamed video and access to on-demand audio and video recordings.
If you have a different time zone, convert the time to your local time here.
Teacher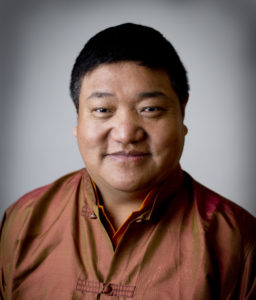 Orgyen Chowang Rinpoche
Orgyen Chowang Rinpoche is a meditation master and teacher residing in the San Francisco bay area of California. Rinpoche began his studies in Tibet with the great Jigmed Phuntsok Rinpoche, widely acknowledged as one of the greatest Dzogchen masters of the twentieth century. More…
Learn more about Orgyen Chowang Rinpoche