Shambhala Mountain Center Meditation Retreat
With Orgyen Chowang Rinpoche
September 1 - 3, 2017
Finding Happiness Within: Reconnecting with Your Natural State through Pristine Mind Meditation
"Happiness isn't something we need to find or achieve. It is the very core of our being."
– Orgyen Chowang Rinpoche
We are pleased to announce that Orgyen Chowang Rinpoche will be returning to Shambhala Mountain Center in Red Feather Lakes, Colorado in September 2017.
In this retreat, Rinpoche will provide instructions and guided meditations on the unique type of meditation called Pristine Mind meditation presented in his book Our Pristine Mind: A Practical Guide to Unconditional Happiness.
Many people are familiar with mindfulness meditation. Pristine Mind meditation is an approach to meditation without an object that goes beyond mindfulness to help us find happiness within, dispel toxins and distortions of mind, and bring about greater health and a deep sense of well-being. The instructions in this retreat will allow us to access and experience our own Pristine Mind and will provide a practical introduction to the profound transformative effects of this type of practice.
During the weekend we will meditate as a group and experience for ourselves how this meditation is not something only for "spiritual" people; rather, it is a way of cleaning the mind, experiencing unconditional happiness, transforming every area of our lives, and journeying toward enlightenment.
No background with meditation is necessary.
Teacher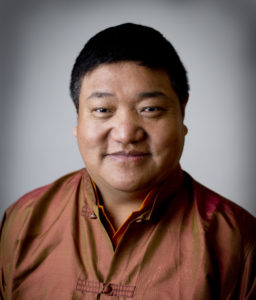 Orgyen Chowang Rinpoche
Orgyen Chowang Rinpoche is a meditation master and teacher residing in the San Francisco bay area of California. Rinpoche began his studies in Tibet with the great Jigmed Phuntsok Rinpoche, widely acknowledged as one of the greatest Dzogchen masters of the twentieth century. More…
Learn more about Orgyen Chowang Rinpoche