Unconditional Happiness: Reconnecting with Our Natural State through Pristine Mind Meditation
With Orgyen Chowang Rinpoche
February 3, 2018
If we want to release stress and mental and emotional discomfort, increase our vitality, and connect with the world in the most beautiful, harmonious, and powerful way, achieving unconditional happiness through meditation is the key.
Using simple language based on teachings from his book, Our Pristine Mind: A Practical Guide to Unconditional Happiness (Shambhala, 2016), renowned meditation master Orgyen Chowang Rinpoche will provide precise, experiential instructions that make the life-transforming realization of our natural state of mind attainable for all.
By mastering these techniques, we can stabilize a feeling of satisfaction and security, have the strength and power to deal with whatever challenges we face, and delight in the joys of our life not through insatiable need, but as majestic extensions of our true state of mind.
Teacher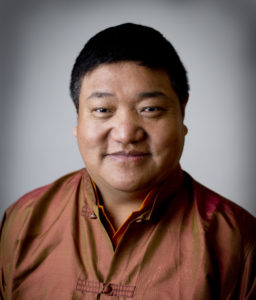 Orgyen Chowang Rinpoche
Orgyen Chowang Rinpoche is a meditation master and teacher residing in the San Francisco bay area of California. Rinpoche began his studies in Tibet with the great Jigmed Phuntsok Rinpoche, widely acknowledged as one of the greatest Dzogchen masters of the twentieth century. More…
Learn more about Orgyen Chowang Rinpoche