Finding Happiness Within: Reconnecting with Your Natural State of Mind Through Pristine Mind Meditation
With Orgyen Chowang Rinpoche
February 9 - 11, 2018
"Happiness isn't something we need to find or achieve.
It is the very core of our being."
– Orgyen Chowang Rinpoche
Join meditation master Orgyen Chowang Rinpoche for this special weekend program in Glenorchy, New Zealand based on his book Our Pristine Mind: A Practical Guide to Unconditional Happiness.
Right now, we can feel and experience anger, stress, and other uncomfortable states of mind. But we don't experience the pristine natural state of mind that lies within us. During this two-day retreat, Orgyen Chowang Rinpoche will teach us how we can feel not only our thoughts, but can actually experience our Pristine Mind in every moment through Pristine Mind Meditation.
Many people are familiar with mindfulness meditation. Using mindfulness as a basis, Pristine Mind meditation is an approach to meditation without an object that helps us find happiness within, dispels toxins and distortions of mind, and brings about greater health and a deep sense of well-being.
Orgyen Chowang Rinpoche will provide precise, experiential instructions and guided meditations drawn from the Dzogchen mind-class teachings making the life-transforming realization of the pristine nature of mind attainable for all. These teachings are deeply relevant whether we are just seeking a happier life or are pursuing the spiritual journey all the way to enlightenment.
No background with meditation is necessary.
Tentative Schedule:
Friday, February 9th
7:00pm – 8:30pm
Saturday, February 10th
10:00am – 12:00pm
2:00pm – 5:00pm
(Optional Group Dinner)
Sunday, February 11th
9:30am – 12:00pm
List of Local Lodging Suggestions available upon request: If you are visiting from out of the area, we encourage you to make lodging arrangements early as local Airbnb's and Hotels will fill up quickly.
Teacher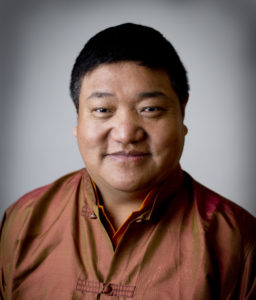 Orgyen Chowang Rinpoche
Orgyen Chowang Rinpoche is a meditation master and teacher residing in the San Francisco bay area of California. Rinpoche began his studies in Tibet with the great Jigmed Phuntsok Rinpoche, widely acknowledged as one of the greatest Dzogchen masters of the twentieth century. More…
Learn more about Orgyen Chowang Rinpoche