[Dharma December] Free Live Stream Teaching – A Good Heart & Its Impact on Our World
With Orgyen Chowang Rinpoche
December 9, 2017
We are very happy to present a Free Live Streaming session with Orgyen Chowang Rinpoche on Saturday, December 9th from 1:00 – 2:00pm PST. Please register on this page to receive access to the live video feed.
In this session, Rinpoche will teach on A Good Heart & Its Impact on Our World.
These popular meditation programs help us understand how to live with less stress, improve our relationships, and enjoy life more fully through Pristine Mind meditation and other related topics that Rinpoche discusses. This is a wonderful chance to learn about a good heart and to have an opportunity to deepen our practice together.
This will be a dedicated online-only session and there will be an opportunity for participants to submit questions.
Appropriate for all levels. Beginners are welcome.
Teacher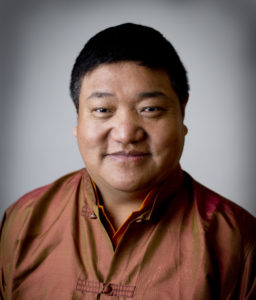 Orgyen Chowang Rinpoche
Orgyen Chowang Rinpoche is a meditation master and teacher residing in the San Francisco bay area of California. Rinpoche began his studies in Tibet with the great Jigmed Phuntsok Rinpoche, widely acknowledged as one of the greatest Dzogchen masters of the twentieth century. More…
Learn more about Orgyen Chowang Rinpoche