Dinner and Conversation with Orgyen Chowang Rinpoche
With Orgyen Chowang Rinpoche
February 21, 2019
Dinner and Conversation with Rinpoche
If you are interested in improving your meditation practice or beginning one, you have an opportunity to spend some time with a master. Orgyen Chowang Rinpoche will join the Tam Bao Buddhist Temple in Tulsa for four interactive events in four consecutive days. Through instruction and guided meditation, Orgyen Chowang Rinpoche will present methods from ancient masters of Tibet and India to bring the experience of unconditional happiness into our lives today.
Cost $45.00 (A Copy of "Our Pristine Mind" is Included)
Dinner is at 6:00 PM and Rinpoche will be speaking at 7:00 PM.
Teacher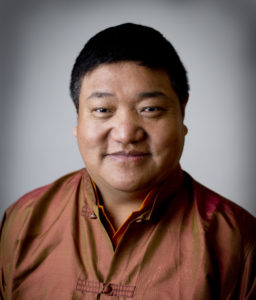 Orgyen Chowang Rinpoche
Orgyen Chowang Rinpoche is a meditation master and teacher residing in the San Francisco bay area of California. Rinpoche began his studies in Tibet with the great Jigmed Phuntsok Rinpoche, widely acknowledged as one of the greatest Dzogchen masters of the twentieth century. More…
Learn more about Orgyen Chowang Rinpoche