2020 Journey to Bhutan: A Meditation Pilgrimage [Postponed]
With Orgyen Chowang Rinpoche
May 8 - 17, 2020
Orgyen Chowang Rinpoche will guide us on an enlightened journey to the heart of ancient Bhutan from May 8 to May 17, 2020. We will visit sites of great spiritual energy blessed by meditation masters and yogis. These holy sites have been places of meditation for hundreds of years. This magical journey will take us deep into the Himalayan Mountains to sacred temples and villages untouched by time. Our pilgrimage will include teachings and meditation practices lead by Rinpoche in these places of extraordinary wonder and beauty.
Journey Dates: May 8 – May 17, 2020.
Space for these trips is limited. Time will be spent in Bumthang, the spiritual heart of Bhutan. We will also visit Bhutan's famous pilgrimage site, Taktsang Lhakhang (Tiger's Nest).
Deluxe and luxury accommodations available. Inquire for pricing.
Teacher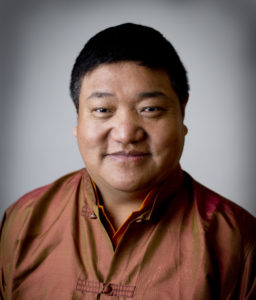 Orgyen Chowang Rinpoche
Orgyen Chowang Rinpoche is a meditation master and teacher residing in the San Francisco bay area of California. Rinpoche began his studies in Tibet with the great Jigmed Phuntsok Rinpoche, widely acknowledged as one of the greatest Dzogchen masters of the twentieth century. More…
Learn more about Orgyen Chowang Rinpoche