November Weekend Retreat at Pema Osel Ling
With Orgyen Chowang Rinpoche
November 16 - 17, 2019
Precious Pith Instructions: The Key Points of Vajra Words
On the path to enlightenment, practitioners rely on the wisdom and guidance of spiritual masters. In his text, The Precious Treasury of Pith Instructions, Longchen Rabjam gives advice on numerous subjects, including practical advice for your daily life, meditation methods, how to do retreat, and how to overcome obstacles in your practice and life in general.
During this weekend retreat Orgyen Chowang Rinpoche will explore and elucidate aspects of this important Dzogchen text. Rinpoche will also lead us in the Shower of Blessings practice, focusing on the visualization of Padmasambhava, mantra recitation, and meditation, allowing us the opportunity to apply Longchenpa's teachings to our practice.
The retreat will begin at 10 AM on Saturday, November 16th and end at approximately 5 PM on Sunday, November 17th.
Teacher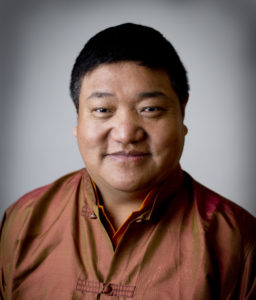 Orgyen Chowang Rinpoche
Orgyen Chowang Rinpoche is a meditation master and teacher residing in the San Francisco bay area of California. Rinpoche began his studies in Tibet with the great Jigmed Phuntsok Rinpoche, widely acknowledged as one of the greatest Dzogchen masters of the twentieth century. More…
Learn more about Orgyen Chowang Rinpoche