How to Find Happiness and Meaning at Home | March 28th Free Live Stream with Orgyen Chowang Rinpoche
With Orgyen Chowang Rinpoche
March 28, 2020
How to Find Happiness and Meaning at Home
How do we find happiness in our own homes? How do we make our time at home meaningful?
Right now, many of us are subject to staying at home longer than we are accustomed to. This can be challenging for many. When we stay at home for long periods of time, feelings of boredom, uncertainty, and restlessness may become very strong.
In this live stream session, Orgyen Chowang Rinpoche will share perspectives, teachings, and techniques for finding happiness and meaning at home. Rinpoche will provide guidance on ways to cope with being at home for extended periods of time, to help turn our minds in a positive direction, and to take advantage of the opportunity to make our time at home meaningful.
Rinpoche will also provide an opportunity for questions and answers.
Please note: There is a limit to the number of people who can watch the live stream as it airs, so we suggest logging on early.
Teacher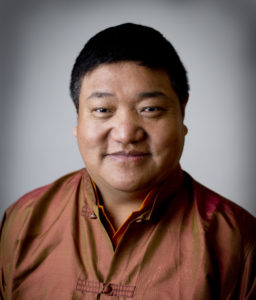 Orgyen Chowang Rinpoche
Orgyen Chowang Rinpoche is a meditation master and teacher residing in the San Francisco bay area of California. Rinpoche began his studies in Tibet with the great Jigmed Phuntsok Rinpoche, widely acknowledged as one of the greatest Dzogchen masters of the twentieth century. More…
Learn more about Orgyen Chowang Rinpoche