Online Tara Meditation Retreat
With Orgyen Chowang Rinpoche
November 14 - 15, 2020
Two-Day Tara Meditation Retreat
Saturday, November 14th, 2020 – Sunday, November 15th, 2020
Online from 10:00am – 4:00pm Pacific Time
Tara is a manifestation from ultimate reality, an enlightened being in female form. She embodies all Buddhas, bodhisattvas, and enlightened beings, and all enlightened qualities are perfectly complete within her. She provides us with a fearless mind, removes obstacles, and clears mental and emotional pollution.  
In this two-day meditation retreat, Orgyen Chowang Rinpoche will give instructions and guided meditation on the practice of Tara.
Rinpoche translated the Tara meditation manual we will use and feels that now is a very special time for this practice because of the current situation in our world today. With the coronavirus affecting the entire world, and the great uncertainty and pressure and mental and emotional turmoil many people are experiencing, Tara is an extremely beneficial practice right now because of the special qualities she embodies. 
Rinpoche has wanted to teach this practice for many years and is very excited that now that we have this translation of the practice, we can hold this Tara retreat at this perfect time. 
The practice includes visualization and mantra recitation. For those who have studied Ngondro or other Vajrayana practices, this practice will be very easy to understand; however, there are no prerequisites and no background is necessary so anyone interested in this type of meditation practice is welcome to attend.
The Tara Retreat will be held Online from November 14th – 15th and will include live streamed video and access to on-demand audio and video recordings of the 2-day retreat.
If you have a different time zone, convert the time to your local time here.
Teacher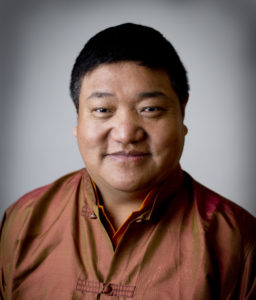 Orgyen Chowang Rinpoche
Orgyen Chowang Rinpoche is a meditation master and teacher residing in the San Francisco bay area of California. Rinpoche began his studies in Tibet with the great Jigmed Phuntsok Rinpoche, widely acknowledged as one of the greatest Dzogchen masters of the twentieth century. More…
Learn more about Orgyen Chowang Rinpoche