Online Ngondro Practice Day
With Orgyen Chowang Rinpoche
Open Dates
Ngondro Practice Day
Saturday, March 6th, 2021
10:00am – 4:00pm Pacific Time

Join us for a special Ngondro Practice Day on March 6th from 10:00am – 4:00pm Pacific Time.
Ngondro teachings set the foundation for the practice of Dzogchen. Success in Dzogchen practice depends on the strength of our Ngondro practice.
As Orgyen Chowang Rinpoche intends to begin offering Dzogchen teachings and practice, Rinpoche decided it would be helpful to provide an opportunity for people to deepen their Ngondro practice together in preparation for this. Rinpoche also expressed that he feels it is important that we hold a Ngondro Practice Day at least once a year, so we are excited to begin this new annual tradition.
We hope you will join us for this Ngondro Practice Day to help strengthen your Ngondro practice as preparation for future Dzogchen teachings that Rinpoche plans to begin offering starting later this year.
This program is open both to Ngondro practitioners who have been formally introduced to the practice previously, for example during our recent Ngondro Retreat, as well as those who are new to Ngondro practice but have an interest in meditation that involves mantra recitation and visualization, particularly including practices associated with Vajrasattva and Guru Rinpoche Padmasambhava.
The Ngondro Practice Day will be held Online on March 6th and will include live streamed video and access to on-demand audio and video recordings.
For more information about Ngondro Practice and the practice of Dzogchen, please visit the description and FAQ's on our Ngondro Retreat page.
If you have a different time zone, convert the time to your local time here.
Teacher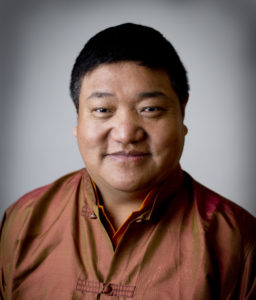 Orgyen Chowang Rinpoche
Orgyen Chowang Rinpoche is a meditation master and teacher residing in the San Francisco bay area of California. Rinpoche began his studies in Tibet with the great Jigmed Phuntsok Rinpoche, widely acknowledged as one of the greatest Dzogchen masters of the twentieth century. More…
Learn more about Orgyen Chowang Rinpoche