[Hosted by Shambhala Mountain Center] Online Meditation Retreat
With Orgyen Chowang Rinpoche
June 4 - 5, 2021
Six Strengths for Living in a Challenging World
Friday, June 4th, 2021 – Dharma Talk
6:00 pm – 7:00 pm Mountain Standard Time
Saturday, June 5th, 2021
10:00 am – 12:30 pm and 2:00 pm – 5:00 pm Mountain Standard Time
In this online retreat, meditation master Orgyen Chowang Rinpoche will draw on teachings from The Precious Treasury of Pith Instructions by the great Dzogchen master Longchenpa to provide guidance on six strengths we can develop so that whether we have difficult conditions or good conditions, whether we live in a city or an isolated place, no matter what, we can live every day with dignity, strength, and fearlessness.
This program will include dharma talks and guided meditations to build mental and emotional strength. Participants will come away with practical insights and techniques to work effectively with whatever challenges arise and to experience happiness and joy in every moment.
The retreat is appropriate for beginners as well as experienced meditators.
This session will include an opportunity for questions and answers.
If you have a different time zone, convert the time to your local time here.
Teacher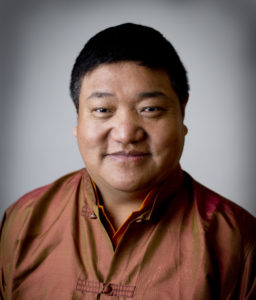 Orgyen Chowang Rinpoche
Orgyen Chowang Rinpoche is a meditation master and teacher residing in the San Francisco bay area of California. Rinpoche began his studies in Tibet with the great Jigmed Phuntsok Rinpoche, widely acknowledged as one of the greatest Dzogchen masters of the twentieth century. More…
Learn more about Orgyen Chowang Rinpoche