Bodhisattva Vow and Mind Training Online Daylong Retreat
With Orgyen Chowang Rinpoche
December 11, 2021
Bodhisattva Vow and Mind Training Daylong Retreat:
Guru Rinpoche Padmasambhava's Teachings to Dakini Yeshe Tsogyal
Saturday, December 11th, 2021 | Online from 10:00am – 4:00pm Pacific Time
In this special daylong retreat, Orgyen Chowang Rinpoche will give bodhisattva vows and mind training teachings based on a special text of Guru Rinpoche Padmasambhava's instructions given in response to Dakini Yeshe Tsogyal's requests.
For this retreat, Rinpoche will be using a terma text (treasure teaching) from Terton Nyang Nyima Odzer to transmit the bodhisattva vows and provide mind training instructions and guided meditations.
Anyone who would like to take the bodhisattva vow is welcome to attend.
Right now many people experience a great deal of anxiety from a wide variety of circumstances. There are so many sources of conflict, confusion, and stress. To have a good experience in our everyday life and to be of benefit to others, it is very important to train our mind in these most beautiful teachings.
What does it mean to take the bodhisattva vow? Taking the bodhisattva vow means you are taking a good heart as your path, love and compassion as your mantra, bodhicitta as your guiding principle, enlightenment as your destination, and helping others as your goal.
The practice consists of taking all enlightened beings, all Buddhas and bodhisattvas, as our witness, and in front these enlightened beings, taking the vow of the bodhisattva to benefit and help others.
The Daylong session will be held Online on December 11th and will include live streamed video and access to on-demand audio and video recordings.
Note: Rinpoche encourages people to participate in the retreat live as it airs if possible. But what is most important is your attitude. If your time zone or life circumstances do not allow you to join the retreat as it airs, you may watch the recordings. We will send the link to view the recordings on-demand to all participants as soon as possible after the retreat is complete.
If you have a different time zone, convert the time to your local time here.
Teacher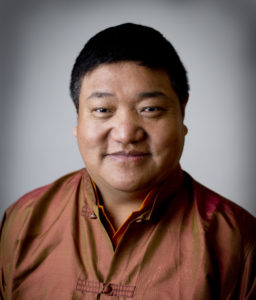 Orgyen Chowang Rinpoche
Orgyen Chowang Rinpoche is a meditation master and teacher residing in the San Francisco bay area of California. Rinpoche began his studies in Tibet with the great Jigmed Phuntsok Rinpoche, widely acknowledged as one of the greatest Dzogchen masters of the twentieth century. More…
Learn more about Orgyen Chowang Rinpoche