Dakini Teachings and Green Tara Online Summer Meditation Retreat
With Orgyen Chowang Rinpoche
August 6 - 7, 2022
Dakini Teachings and Green Tara Online Summer Meditation Retreat

On-demand recordings of the retreat are now available. Instructions to access them will be sent out via email after you complete registration. 
Two-Day Retreat | Saturday, August 6th, 2022 – Sunday, August 7th, 2022
Online from 10:00am – 4:00pm Pacific Time
"These profound Dakini Teachings and this powerful Green Tara meditation practice have the power to transform people's lives." – Orgyen Chowang Rinpoche
Approximately 900 years ago, the great treasure revealer Nyang Ral Nyima Ozer revealed a treasure teaching (terma) of a profound discussion between Guru Rinpoche Padmasambhava and Dakini Yeshe Tsogyal. These special Dakini teachings provide instructions and powerful guidance from Dakini Yeshe Tsogyal and Guru Rinpoche on how to reach enlightenment and transform our lives in an extraordinary way. They help us navigate our way to enlightenment and increase enlightened experiences.
In this Online Summer Meditation Retreat, Orgyen Chowang Rinpoche will help us explore these special Dakini teachings. In addition, Rinpoche will guide us in a Green Tara meditation practice.
Tara is a manifestation from ultimate reality, an enlightened being in female form. She embodies all Buddhas, bodhisattvas, and enlightened beings, and all enlightened qualities are perfectly complete within her. She provides us with a fearless mind, removes obstacles, and clears mental and emotional pollution.
Orgyen Chowang Rinpoche translated the Green Tara meditation manual we will use in this retreat from the treasure teachings of the great treasure revealer Lerab Lingpa.
A PDF of the Green Tara meditation practice manual will be sent to all participants prior to the start of the retreat.
The practice includes visualization and mantra recitation. There are no prerequisites and no background is necessary so anyone interested in this type of meditation practice is welcome to attend. 
The retreat will include a combination of teachings, guided meditation, and questions and answers. It will include Live Streamed Video of the 2-day program with Orgyen Chowang Rinpoche as well as On-Demand Access to the audio and video recordings following the retreat. Participants who join the live stream sessions will have an opportunity to submit questions.
After registering, you will receive the link to join the Online Live Stream Sessions when they air. In addition, On-Demand Recordings of each session will be sent out to you as soon as possible following the retreat and will be available for viewing for 3 months after the retreat. We will notify you via email as soon as on-demand access to video & audio recordings is available.
Live Stream Schedule:
Saturday, August 6th
10am – 12pm and 1:30pm – 4pm Pacific Time
Sunday, August 7th
10am – 12pm and 1:30pm – 4pm Pacific Time
Pricing Information:
No one will be turned away for lack of funds. Please contact us if you need to make special arrangements. Any amount paid above the base rate of $100 is a tax-deductible donation to Pristine Mind Foundation. Your confirmation email is your tax receipt. Your generosity helps us offer scholarships to those who lack the funds to pay the full cost for the retreat and supports us in continuing to develop our online programs.
Please note that since you will receive the live stream link immediately upon registration, we are not able to offer refunds for this program.
If you have a different time zone, convert the time to your local time here.
Teacher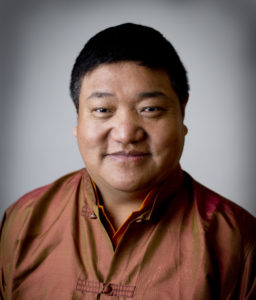 Orgyen Chowang Rinpoche
Orgyen Chowang Rinpoche is a meditation master and teacher residing in the San Francisco bay area of California. Rinpoche began his studies in Tibet with the great Jigmed Phuntsok Rinpoche, widely acknowledged as one of the greatest Dzogchen masters of the twentieth century. More…
Learn more about Orgyen Chowang Rinpoche