Awakening The Happiness Within You with Orgyen Chowang Rinpoche – In Person and Online
With Orgyen Chowang Rinpoche
September 25, 2023
Monday 25th September
7:15pm – 9:00pm London Time
This event can be attended in person or on Zoom, please let [email protected] know if you wish to attend on Zoom and you will be sent the link
We often think that if we are lucky we will get to be happy, but happiness is who we are.
We can spend our entire lives searching for happiness externally, but true happiness can only be found within. If we simply remove the barriers between us and our true nature, our inner happiness comes out. When we know our minds are fundamentally comfortable, innately happy, then wherever we go, whatever we do, happiness is always with us.
In this talk, meditation master Orgyen Chowang Rinpoche will draw on excerpts from his book, Our Pristine Mind: A Practical Guide to Unconditional Happiness, to introduce us to our natural state of happiness and explain methods for expanding our experience of it and extending it to others.
Beginners welcome—no previous experience with meditation or Buddhist practice is necessary.
Teacher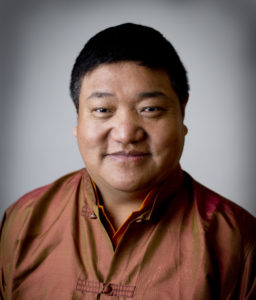 Orgyen Chowang Rinpoche
Orgyen Chowang Rinpoche is a meditation master and teacher residing in the San Francisco bay area of California. Rinpoche began his studies in Tibet with the great Jigmed Phuntsok Rinpoche, widely acknowledged as one of the greatest Dzogchen masters of the twentieth century. More…
Learn more about Orgyen Chowang Rinpoche