Riscopriamo la nostra mente incontaminata
With Orgyen Chowang Rinpoche
September 28, 2023
Thursday 28th September
6:00pm Italian Time
Orgyen Chowang Rinpoche will be holding a free public event to teach on the topic of "Rediscover our pristine mind", organized by Terra Nuova in collaboration with the Pristine Mind Foundation and the Dorje-Ling Centre. This will be a unique opportunity to meet and listen to Orgyen Chowang Rinpoche, a meditation master of the Dzogchen lineage who has lived in the San Francisco Bay Area, California, for over twenty years.
The event will be held at Fondazione Est-Ovest in Florence, Italy, and will start at 6pm with free admission by booking here  . At the end there will be a free offer of refreshments.
---
Giovedì 28 settembre
18:00 ora italiana
Giovedì 28 settembre si tiene, quindi, un evento d'eccezione a Firenze, organizzato da Terra Nuova in collaborazione con la Pristine Mind Foundation e il Centro Dorje-Ling.
Il Maestro Orgyen Chowang Rinpoche terrà un incontro pubblico a ingresso libero per trasmettere i suoi insegnamenti. Il titolo è "Riscopriamo la nostra mente incontaminata": un'opportunità unica di incontrare e ascoltare il maestro di meditazione nel lignaggio Dzogchen che vive nella San Francisco Bay Area, in California, da oltre vent'anni.
L'evento è presso la Fondazione Est-Ovest, in via Girolamo Vitelli 20, e avrà inizio alle ore 18 con ingresso gratuito previa prenotazione QUI  . Al termine è previsto un rinfresco a offerta libera.
Teacher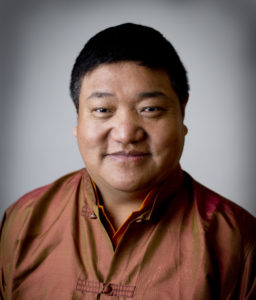 Orgyen Chowang Rinpoche
Orgyen Chowang Rinpoche is a meditation master and teacher residing in the San Francisco bay area of California. Rinpoche began his studies in Tibet with the great Jigmed Phuntsok Rinpoche, widely acknowledged as one of the greatest Dzogchen masters of the twentieth century. More…
Learn more about Orgyen Chowang Rinpoche