Riscoprire la serenità incondizionata con la meditazione della Mente incontaminata
With Orgyen Chowang Rinpoche
September 30 - October 1, 2023
Saturday 30 September – Sunday 1 October
Rediscover Unconditional Serenity With Pristine Mind Meditation:
A retreat on the Dzogchen teachings on the nature of the mind.
This special weekend retreat will be guided by the Meditation Master Orgyen Chowang Rinpoche and will explore the pristine nature of the mind.
Rinpoche skillfully guides the participants to explore how to distinguish between the ordinary mind, with its thoughts, emotions and mental events, and the Pristine Mind, a deep inner refuge that we can access at any time.
---
Da sabato 30 Settembre a domenica 1 Ottobre 2023
Riscoprire la serenità incondizionata con la meditazione della Mente incontaminata:
Un ritiro sugli insegnamenti Dzogchen sulla natura della mente.
Saremo guidati dal prezioso Maestro di meditazione Lama Orgyen Chowang Rinpoche in uno speciale ritiro di fine settimana, esplorando la natura incontaminata della mente.
Rinpoche guida con mano sapiente i partecipanti ad esplorare come distinguere tra la mente ordinaria, con i suoi pensieri, emozioni ed eventi mentali, e la Mente Incontaminata, un profondo rifugio interiore cui possiamo accedere in qualsiasi momento.
Teacher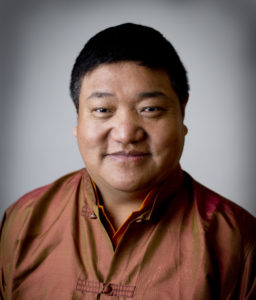 Orgyen Chowang Rinpoche
Orgyen Chowang Rinpoche is a meditation master and teacher residing in the San Francisco bay area of California. Rinpoche began his studies in Tibet with the great Jigmed Phuntsok Rinpoche, widely acknowledged as one of the greatest Dzogchen masters of the twentieth century. More…
Learn more about Orgyen Chowang Rinpoche