Three-Day Dzogchen Retreat
With Orgyen Chowang Rinpoche
October 27 - 29, 2023
Please register for only one of the formats: Online or In-Person.
For In-Person Attendance: Space is limited. We suggest registering as soon as possible to reserve your seat. If the available seats fill up early, there will be an option to add your name to a waiting list. Registration closes at 6:00pm Pacific Time on Thursday, October 26th.
---
The path of the Dzogchen teachings consists of receiving direct introduction to the nature of your own mind and finding enlightenment within you. Through recognizing the nature of your own mind and remaining in the nature of mind through meditation practice, you become free from the limitations of ordinary thoughts and simultaneously reach the innate enlightenment that lies within you.
Orgyen Chowang Rinpoche only recently started teaching from Dzogchen texts publicly in this way and it has marked a very special milestone in Rinpoche's activity. We are very happy to share that Rinpoche will be continuing to teach Dzogchen this October.
Orgyen Chowang Rinpoche has been in the United States for many years and had been waiting for the right time and opportunity to share the Dzogchen teachings. Until two years ago, Rinpoche had not given any Dzogchen retreats, nor had he taught extensively on Dzogchen texts. However, Rinpoche decided the right circumstances have come together to begin to share these teachings.
Participants do not have to have attended previous year's Dzogchen Retreats in order to attend this one; they just need to fulfill the prerequisites explained below.
---
Schedule:
Friday, October 27th – Sunday, October 29th
10:00am – 12:00pm Pacific Time: Morning Session
12:00pm – 1:30pm Pacific Time: Lunch
1:30pm – 4:00pm Pacific Time: Afternoon Session
Pricing:
Online
$150 – Program Price
$151 – $750 – Program Price + Donation
$50 – $149 – Scholarship Rate
In-Person
$275 – Program Price
$276 – $1000 – Program Price + Donation
$150 – $274 – Scholarship Rate (Limited seats available for in-person scholarship rate. Please contact us if you no longer see this option available upon checkout.)
No one will be turned away for lack of funds as space allows. Please contact us if you need to make special arrangements.
---
Important Notes:
Prerequisites:
Orgyen Chowang Rinpoche offered a two-part Ngondro Retreat to provide the necessary foundation for those interested in receiving Dzogchen teachings. Anyone who has participated in these Ngondro Retreats with Rinpoche is qualified to attend this Dzogchen Retreat even if you are still in the process of completing the accumulations Rinpoche requested. The Ngondro Retreat is available as an online on-demand course on our website so you may still participate in it before the Fall Dzogchen Retreat. To learn more about the on-demand Ngondro Retreat, click here.
In addition, Rinpoche has said that people who did not attend our Ngondro Retreats but who have received Ngondro teachings on a Dzogchen Ngondro such as Longchen Nyingtik, Dudjom Tersar, Mipham Ngondro or any other Ngondro from Padmasambhava's tradition are also qualified to attend this retreat. This way a connection with the specific Dzogchen lineage that Rinpoche teaches from can be formed. As long as you have received teachings on this type of Ngondro and have either completed or are continuing to do the Ngondro practice, you may attend this Dzogchen Retreat.
If you have not done this type of Ngondro or are not currently practicing Ngondro as required in the prerequisites described above for this Dzogchen Retreat, please wait for future opportunities that we plan to hold for teachings like these.
Rinpoche has expressed that when studying Dzogchen, it is important to make it a priority. Therefore:
In-Person participants are asked to attend all sessions of the retreat.
Online participants are encouraged to watch the teachings live. If your time zone or life circumstances do not allow you to join the live stream of the retreat as it airs as an online participant, you may watch the recordings. However, please arrange to dedicate time to watch the recordings with the same intention and focus as you would while participating during the live stream. In addition, Rinpoche has explained that it's important to watch the teachings in order. Therefore, if you are not able to view all the sessions live as they air, we recommend you wait until the recordings are available and view the teachings in order at that time.
Live Stream and Recording:
The Retreat will be live-streamed on Zoom for participants attending Online. Please note that since you will receive the live stream link immediately upon registration, we are not able to offer refunds for this program.
Video recordings will be available for all participants (In-Person and Online) approximately one week after the retreat. The recordings will be available for 3 months.
In-Person Attendees:
This is a commuter retreat. If you're coming from out of town and need local accommodations, here are several hotels within a 20 minute driving distance of the retreat:
Please bring your lunch each day as there will not be time to leave during the lunch break. There will be plenty of refrigerator space and a microwave available for your use. We also recommend bringing a bottle or thermos of water if you wish.

Masks will be welcomed and optional. We ask that anyone who is not feeling well or has any recent symptoms of illness or allergies prior to the retreat – or who has been in close contact with anyone who does – not attend in-person. If you are no longer able to attend in-person, please let us know by emailing us at [email protected] and we will be happy to assist you in getting set up to attend remotely via the live stream. Please let us know as far in advance as possible so that we may offer your seat to someone else.
Additional Notes:
If you have a different time zone, you may convert the

time

 to your 

local

 

time

 here.
Teacher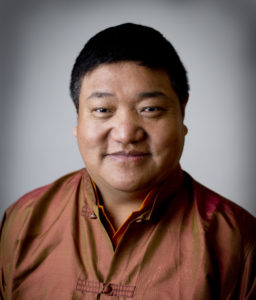 Orgyen Chowang Rinpoche
Orgyen Chowang Rinpoche is a meditation master and teacher residing in the San Francisco bay area of California. Rinpoche began his studies in Tibet with the great Jigmed Phuntsok Rinpoche, widely acknowledged as one of the greatest Dzogchen masters of the twentieth century. More…
Learn more about Orgyen Chowang Rinpoche