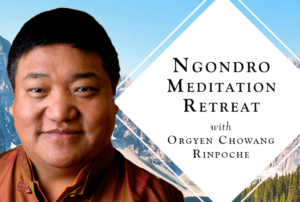 With Orgyen Chowang Rinpoche
Open Dates
Online (On-Demand Video and Audio Recordings)
Rinpoche has decided to offer teachings on the Ngondro practices, particularly as an important foundational step and a prerequisite for those students interested in receiving Dzogchen teachings now and in the future.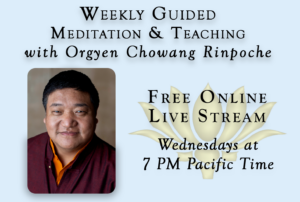 With Orgyen Chowang Rinpoche
Open Dates
Online
These free live stream sessions will include a brief teaching followed by guided meditation with meditation master Orgyen Chowang Rinpoche.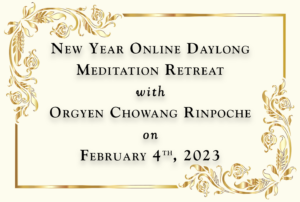 With Orgyen Chowang Rinpoche
February 4, 2023
Online
In this special daylong meditation program, Orgyen Chowang Rinpoche will provide an in-depth meditation talk and guided meditation to help us prepare for 2023.